Tactical Police Training
June 20 @ 10:00 am

-

June 21 @ 5:00 pm

$699.00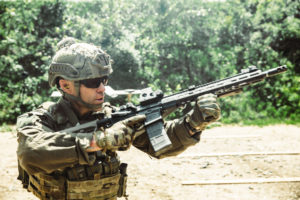 Tactical Shooting and CQB training with Direct Action.
For active police officers.
Register today.
Your team will receive the following  2-days of training;
Tuesday – On the range – 10am to 5:00pm:
Tactical pistol and long gun drills on the range,
We will utilize Marathon Targets – Interactive realistic robot target system –
https://marathon-targets.com (*Subject to change).
Movement and scenarios designed to complement a CQC interior combat environment.
Wednesday – In the CQB – 10am – 5:00pm:
Hallways, crossed arcs and movement related to open doors and split-stacks.
Entries, and flow drills.
Active resistance scenarios.
* 2 x former JTF2 Assaulters will provide instruction.
* Video feedback and instant coaching will be provided in the CQB setting.
Each officer will require the following:
-Full operational Tactical kit and equipment,
-Pistol / Long gun + min 3 magazines for each weapon system,
-Simuniton / UTMs kit for both firearms,
– Range kit = PPE eyes & ears protection,
Minimum ammunition count:
Pistol Live rounds – 7oo
Pistol Simunition rounds  – 50
Long gun Live rounds – 1000
Long gun Simunition rounds – 100
Training Location:
OPP –  Training center – Orillia, Ontario
2940 Burnside Line, Severn, Ontario.
Training Dates:
Tuesday, June 20 and Wednesday, June 21
10am to 5pm daily (both days).
$699.00 / person after May 30th.
Limited to maximum of 20 participants.
Open to all active Law Enforcement officers – General Patrol, TAC, ERT, TRU Individual and teams are welcome.
Related Events